Yes, you can find the Location button below the orange Home button on the WikiCamps main map page.
On the right hand side of the landing page, you will find the Location button located in the middle of the secondary menu beneath the main menu.
Once you select the Location button, the icon will turn into an arrow and your location will be displayed as a blue dot on the map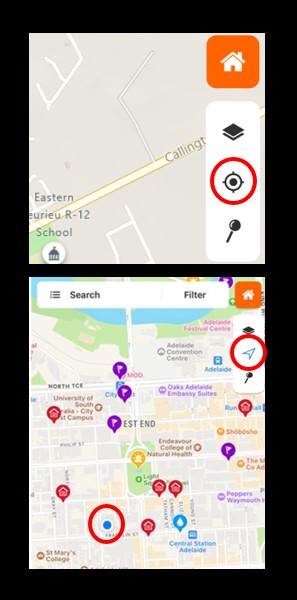 WikiTips:
Ensure you have location services turned on for this app in your settings.
Ensure you have clear line of sight to the sky.
Ensure you have a GPS hardware on your device, if not ensure you are connected to WIFI. Please note that the WIFI location may be inaccurate.
Location Help: My current location cannot be found on WikiCamps.
WikiCamps. By campers, for campers.
Article relates to Android, Apple, and Windows devices.