The list of sites can be sorted to help you find what you're looking for. This can be sorted so that it displays:
Closest To You
Closest To Pin
Alphabetically
By Star Rating
The Sort drop-down menu is located under the Filter button, next to the search bar.
A pop-up window will appear for you to choose your preferred order.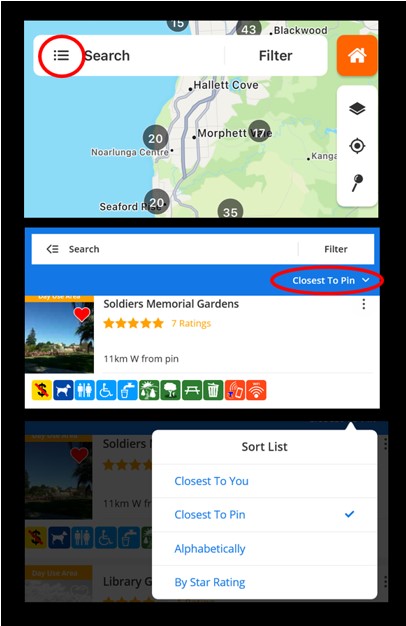 WikiCamps. By campers, for campers.
Article relates to Android, Apple, and Windows devices