The numbers in the black circle indicate the number of sites, places to visit are in that area.
To view further details on the sites then double tap (or click on windows) to zoom in.
As you zoom in the circles and numbers will be replaced with site type pins.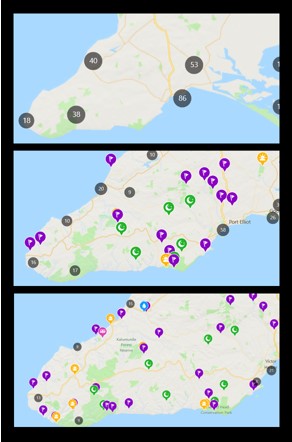 WikiCamps. By campers, for campers.
Article relates to Android, Apple, and Windows devices.